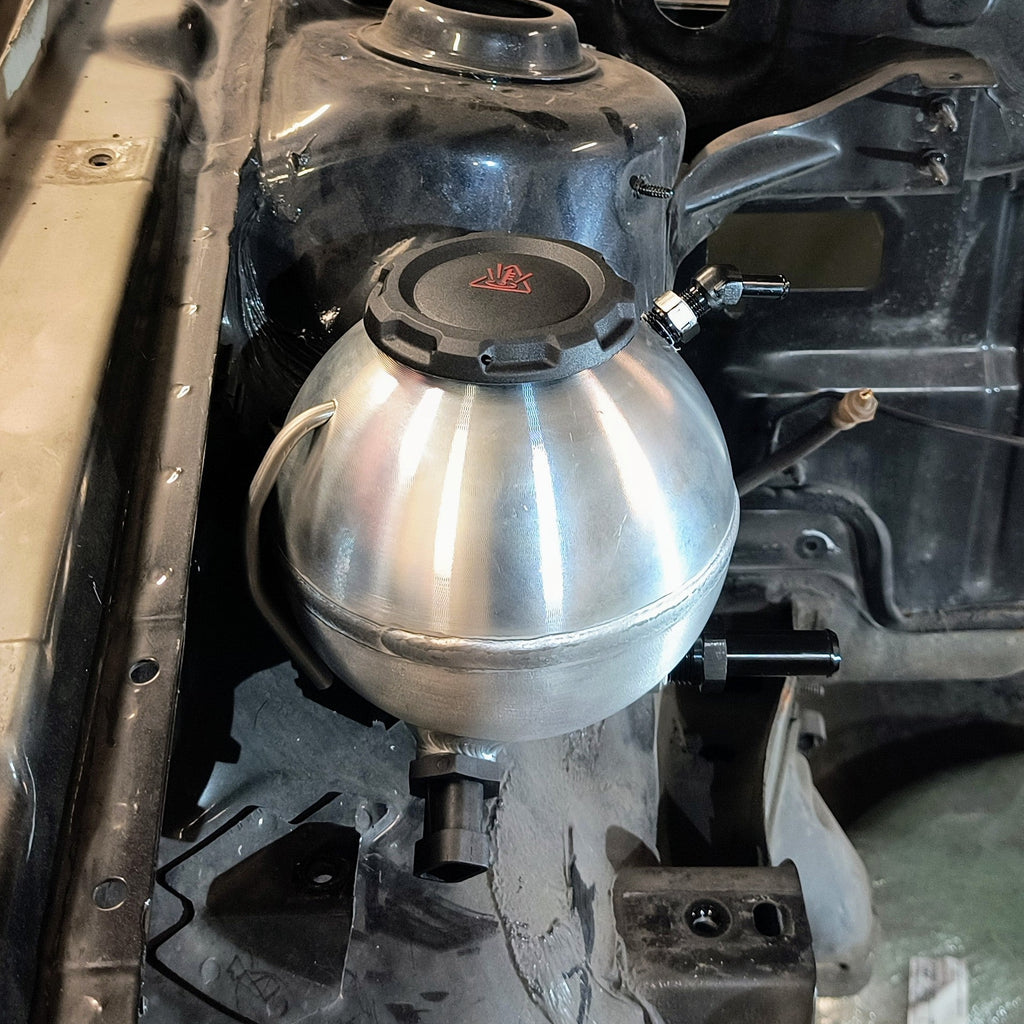 Aluminum Coolant Expansion Tank - MK3 Thru MK6
Its finally here! Our Aluminum Coolant Expansion Tank is a direct replacement alternative to the factory plastic coolant ball.  The top half of this coolant ball has been machined from one solid piece of aluminum and was designed to accept the OE radiator cap.  The ports are now both NPT allowing the user to run the OE hoses or convert to AN.  A level sensor with pigtail is included to connect to the OE lever sensor harness. The level sensor port will be available in two location options: facing forward (MK4) and sideways (MK5) for stock bay applications or facing towards the firewall for Cleaned Bay applications.  The mounting bracket is designed to fit from MK3 through to MK6 generations.
There is no other coolant ball like this on the market and it blows our original design out of the water! The black cap pictured is not included but can be purchased separately here:
Fitment:
MK3, MK4, MK5, MK6.  MK7/MQB coming soon!
Available finish options:
-Bare Aluminum - "Standard"
-Powdercoated textured black