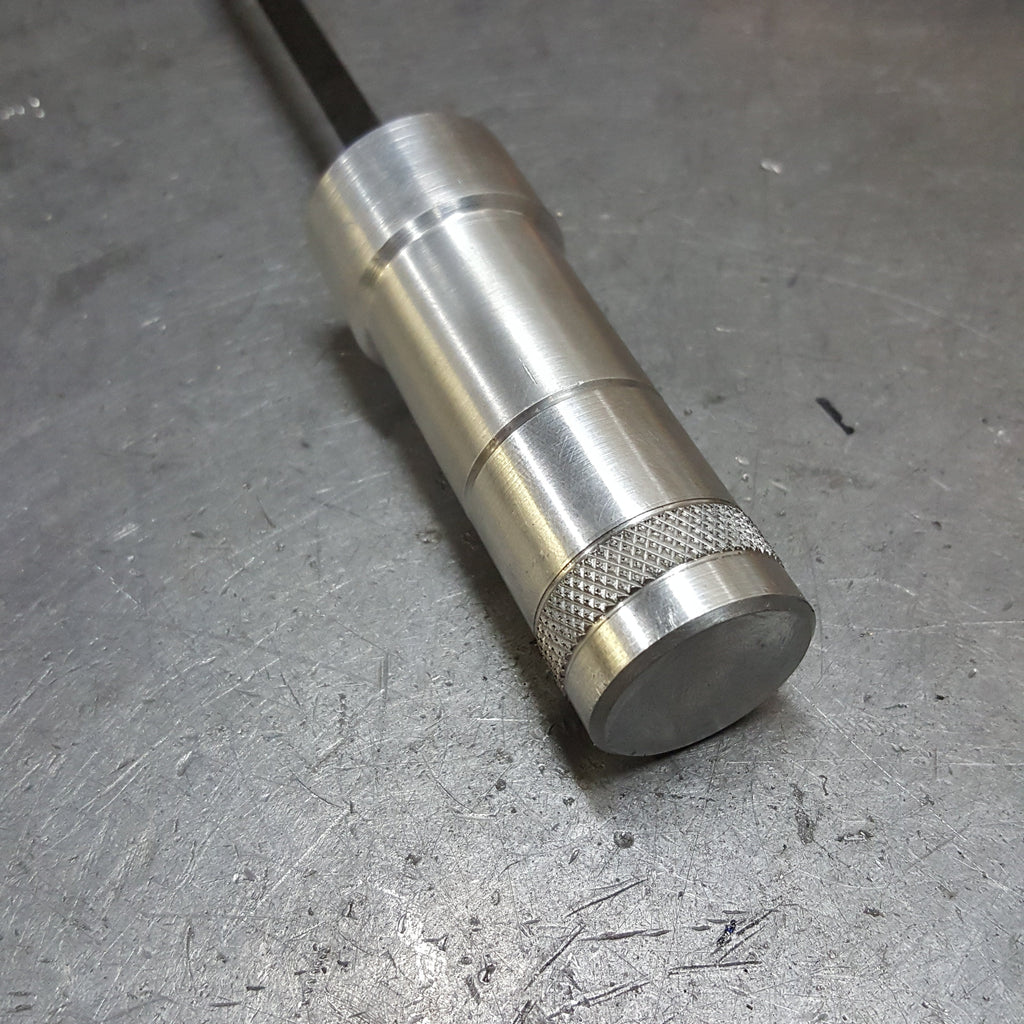 1.8T Stubby Oil Dipstick
  This Billet Oil Dipstick is a direct replacement for the orange plastic tube on MK4 1.8t and 1.9 TDi engines.  This locates the dipstick under the intake manifold at the same level of the thermostat flange.  The base portion is sealed to the steel tube of the block with an O-ring and secured with a set screw.  The handle is sealed and secured to the base with an O-ring as well.  The factory dipstick will need to be cut 12.375" from the end and then secured to the handle using the supplied set screw. 
Available in: Silver Anodized or Black Anodized. Chose from the drop down menu.
If you have any questions feel free to contact us.