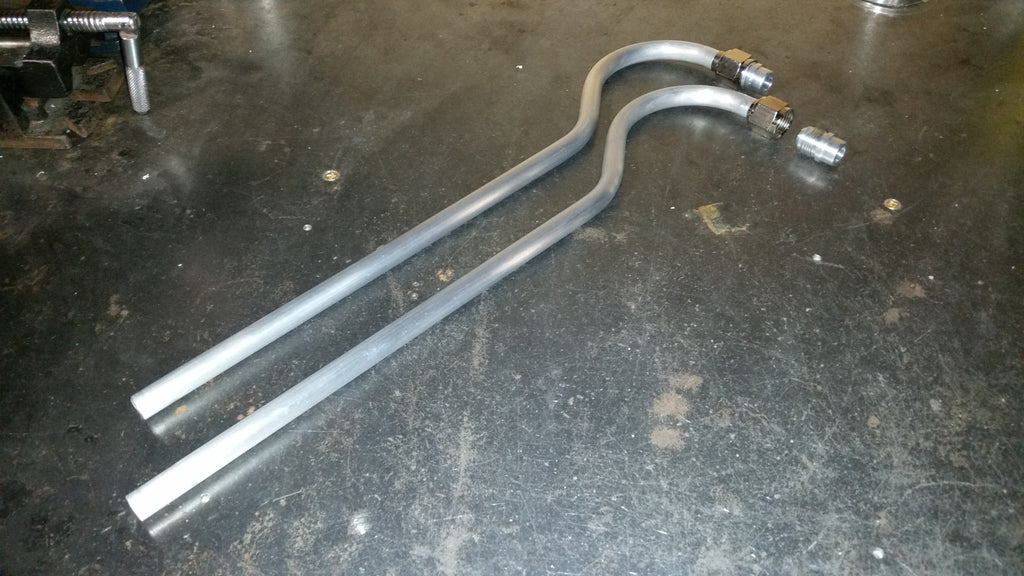 Crankcase Vent
Bent aluminum tube that attaches to the vent port on 12v and 24v VR6 motors which allows the crankcase to vent to the atmosphere as opposed to recirculating back into the intake.  We recommend installing one of our Hidden MAF Intakes as the stock intake tube needs to have ports plugged to work with this.  Crankcase Vent Attaches to valve cover using a press-in AN adapter.  The tube is raw in finish and the adapter fitting is included. 
Available for:
-MK4 24v VR6 - 2.8l and 3.2l - Press-in fitting included. (2) options available from the drop down menu. One for applications where the coolant ball has been deleted and one for applications with the coolant ball.  INCLUDES PLUG FOR VACUUM PORT AT THE BACK OF THE INTAKE MANIFOLD.
-MK3 12v VR6 - Plastic Cover - *the valve cover port must be cut back 1" and then tapped to 3/8"NPT.  Tap not included.
-MK3 12v VR6 - Metal Cover - Press-in fitting included
*Does not fit MK4 12v VR6 valve cover.
*For 24v and metal 12v applications a press-in fitting is used after removing the factory pressed in fitting.  Can be removed and installed using a rubber mallet