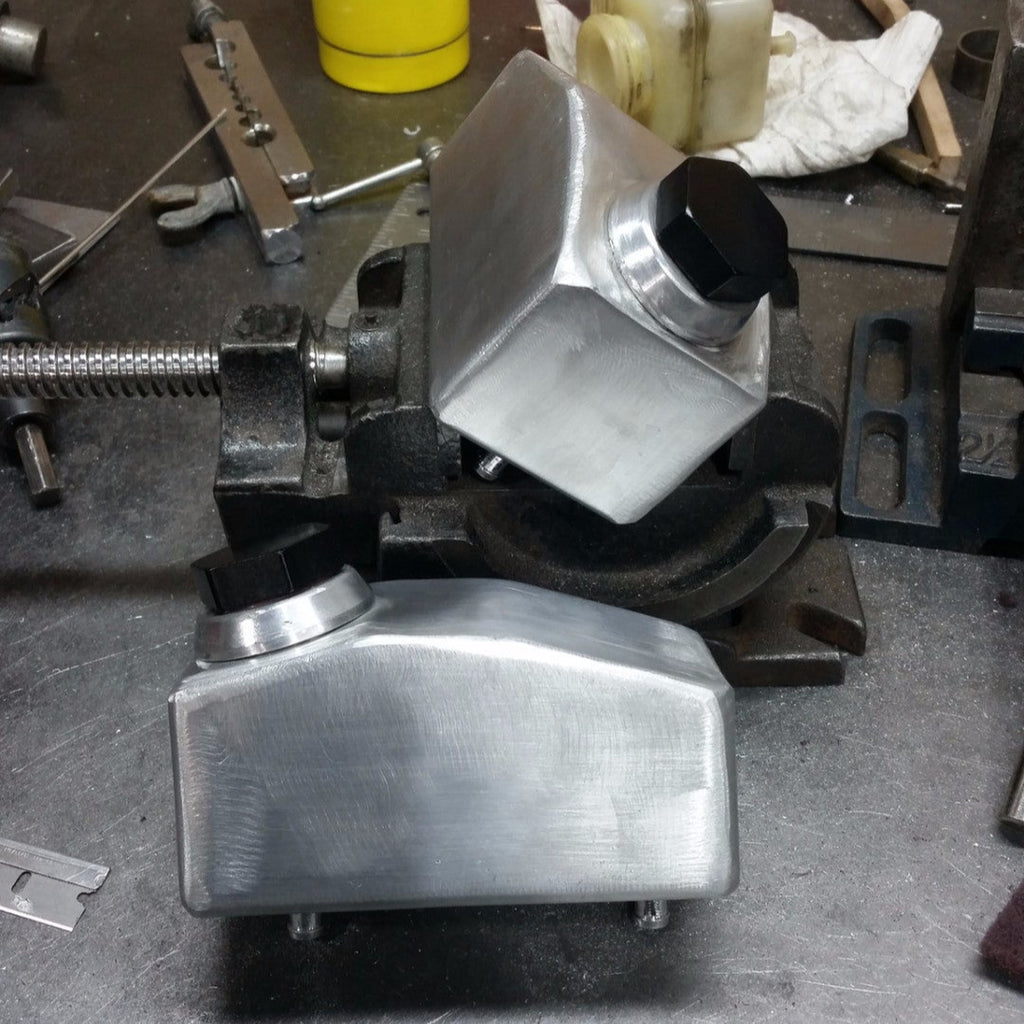 Early MK1 Brake Reservoir
Brake reservoir is built of Aluminum with a black anodized hex cap, is baffled, and the welds have been smoothed for a clean look.  For vehicles with hydraulic clutch conversions choose the option "W/ Clutch Feed Port" from the drop down menu.
Reservoir fits: 
-Early MK1 master cylinders with rectangular reservoir. *Left Hand Drive Only
Built to order, approximate turn around time: 1 week
Comes raw in finish with smoothed welds.
 No tools required to install.
If you don't see this item for a specific make or model please email us for a quote.